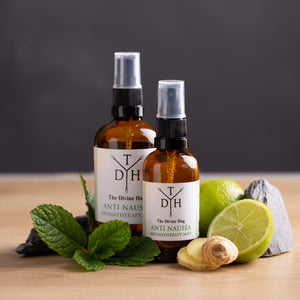 The Divine Hag
Anti-nausea Mist
Regular price
£18.00
£0.00
Unit price
per
Tax included.
Travel sickness, morning sickness, hangover.  Times when both ourselves and our children need a little help.

This mist has been blended to ease the discomfort of nausea under most circumstances and is safe for both children and in early pregnancy

Spray on a tissue and inhale, or simply spray in the air and gently inhale the restorative and calming essences of the essential oils will gently ease the feelings of nausea and calm your upset stomach.

Available in 50ml size.
You may also like
Concentrated oil blend 
---